Russian Military

DP-5V
Geiger Counter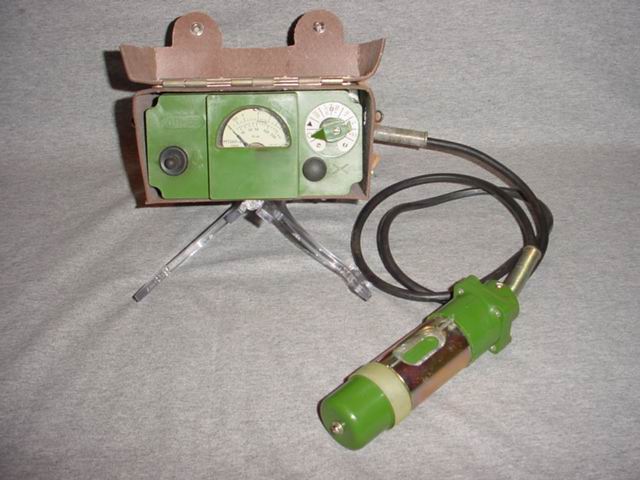 Russian Military DP-5V Geiger Counter
Russian Military DP5V
Measures: 0 - 200 Roentgens Per Hour
0 - 5000 Milliroentgens Per Hour

Unit has six ranges that are switch selectable. Uses 2 Geiger Mueller Tubes.
Probe shown with beta shield open. Check source is mounted in probe shield.
Internal lights for meter reading, and a faux leather case.
Uses (3) 1½ volt 1.6-PMTs-Kh-1.5 batteries.
Meter serial number: EF16062214
Note: Plastic stand for photographs only - not included.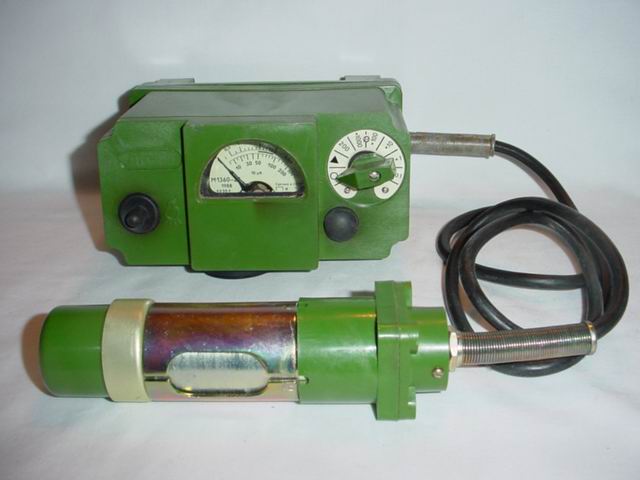 DP-5V Geiger Counter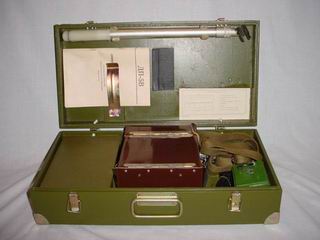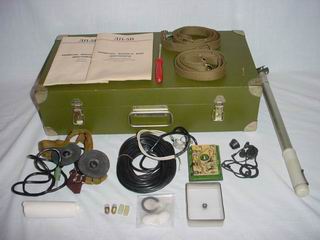 Russian Military DP-5V Geiger Counter Boxed Set
Russian Military DP5V
Left:
Everything packed in an Olive Drab painted plywood box. This box has steel corners and hardware.
Case Dimensions: 19½" wide x 10½" deep x 5" tall.
Right:
Included in this set:
instruction manual and maintenance logbook - 32" telescopic wand to hold probe
headphones - spare light bulbs and gasket set - 12 / 24 Volt DC external battery adapter - 2 carry straps
screwdriver - plastic probe covers.
Russian Military DP-5V Geiger Counter Inside Views

Russian Military DP-5V Geiger Mueller Probe
Shown with Beta shield open and closed.