Nuclear Measurements Corporation
Model GS-3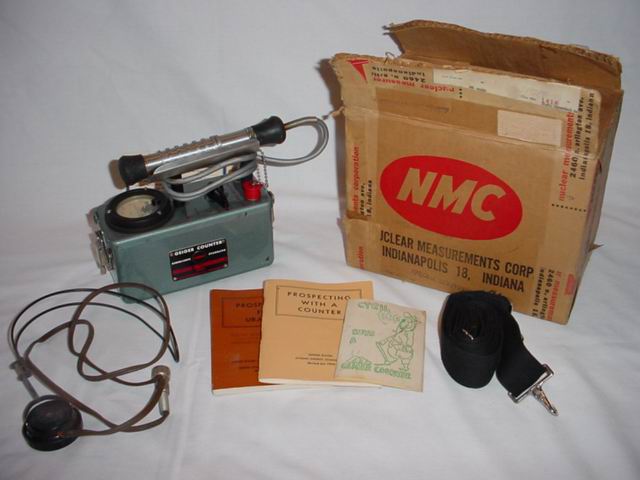 Nuclear Measurements Corp.
Model GS-3
The meter reads 0 - 500 CPS
Switch selectable scales of x1 / x10 / x100
This unit uses Two 1½ Volt "D" batteries and Three 45 Volt "B" batteries.
The box shows a postmark of December 20, 1955.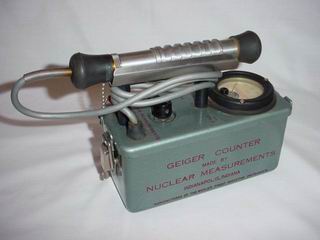 Left and Right SideViews
Parts List and Schematic
Note: The Civil Defense version is listed as a GS-3CD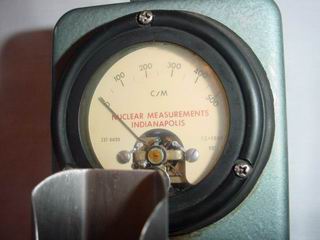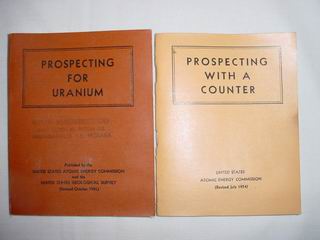 Close-up of meter and booklets published by the U.S. Government

Inside view of the electronics.
View of probe with beta shield open and the Geiger-Mueller tube.
Probe is 7 inches long.
This is a glass tube, and is 5¼ inches long.
The tube has the number RCL 5-55 on it.