Canadian Military
IM-5016/PD
Radiacmeter
Gamma Survey, Low Range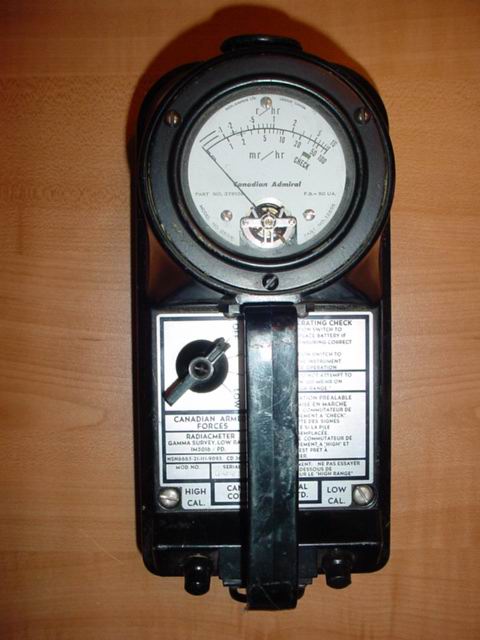 Manufactured by: Canadian Admiral Corporation, LTD Serial Number: 00252
NSN: 6665-21-111-9095
Dimensions are: 9" x 4½" x 4½"
Measures 0 - 10 Roentgens Per Hour
&
0 - 100 milliroentgens Per Hour
Switch positions are: Off / Battery Check / High Range / Low Range
This unit uses one 6½ Volt "BA1100/U" military battery.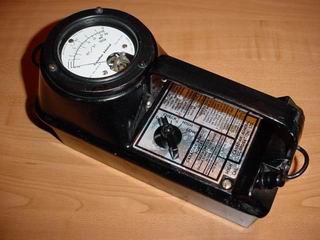 Side Views
Case is cast aluminum with a plastic handle.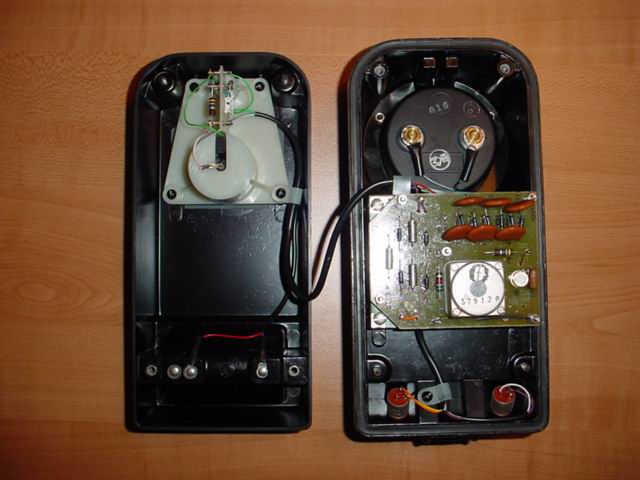 Inside View

Battery Compartment on left, a cover screws on over battery.
High and low range calibration pots under plastic caps, on right.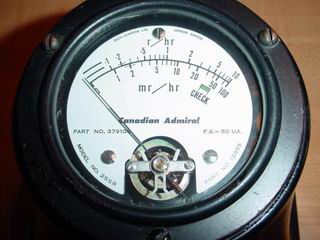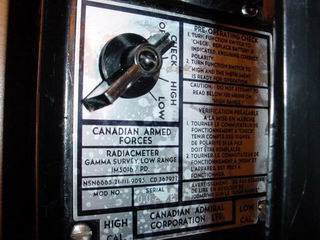 Close-up of meter on left.
Control panel / nameplate on right.
Instructions for use are on nameplate in English and French.
Note: Spots on nameplate caused by owner (me) not following directions on bottle of cleaner.