Royal Netherlands Army
Koninklijke Nederlandse Landmacht
IM-3004
Besmettingsmeter
(Contamination Meter)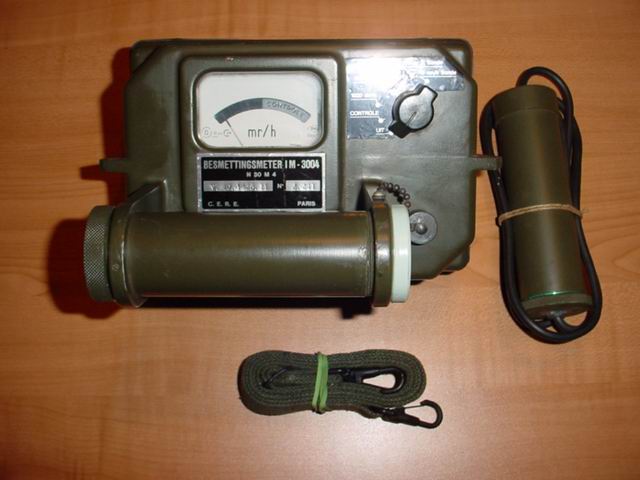 Nato Stock Number 6665-17-034-9733
Serial Number 2.241
Manufactured by: C.E.R.E. in Paris, France
CENTRE D'ETUDES ET DE REALISATIONS ELECTRONIQUES
Measures 0 - 1000 milli-Rads / Hour
The 3 scales are: 0 - 10 / 0 - 100 / 0 - 1000
Uses (2) 1½ volt "D" batteries.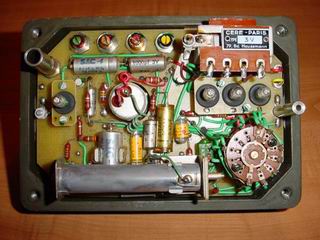 Front control panel and view of the inside.
Note the Geiger-Müller tube on the bottom of the inside picture.
Housing is cast aluminum with gasket between halves.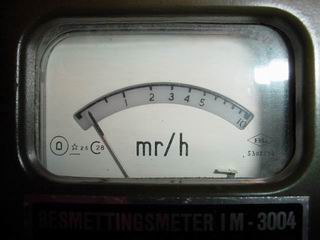 View of meter and external battery tube.
This appears to be an "arctic kit", similar to the one used with the
AN/PDR-27T
, to keep the batteries
warm when used in extreme cold weather.
Original owner states this was made between 1970 - 1980
This model works and will detect a thoriated lantern mantle.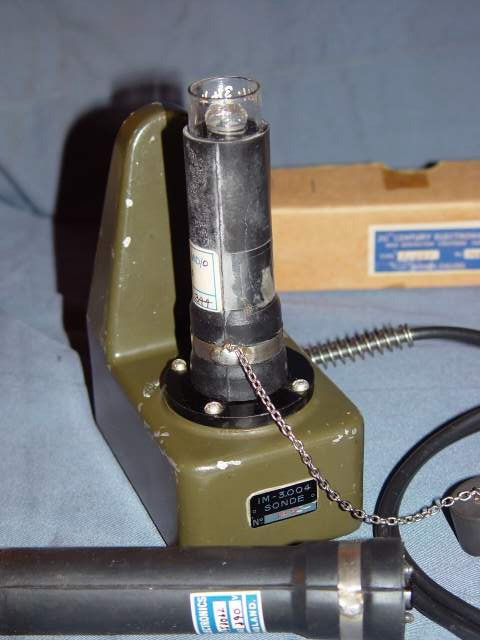 External Probes and holder for the IM-3004
(these are not in my collection)


Above photograph copyright © 2004 - Oscar Habraeken