British Military
Ministry Of Defence
Nuclear Weapon Effects Computer
No. 2
6665-99-104-6415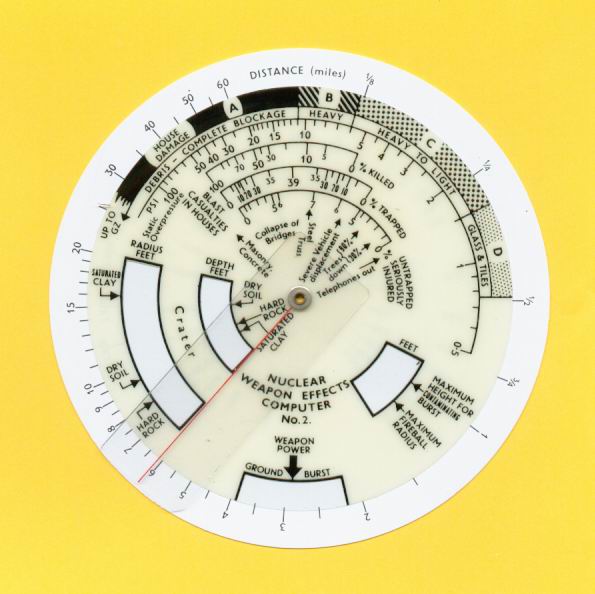 Front View
This calculator is for calculating damage to structures, casualties in various types of structures,
and crater size by weapon power.
Manufactured by: B.R.L.(Blundell Rules Limited) of England
Still operating as Blundell-Harling Limited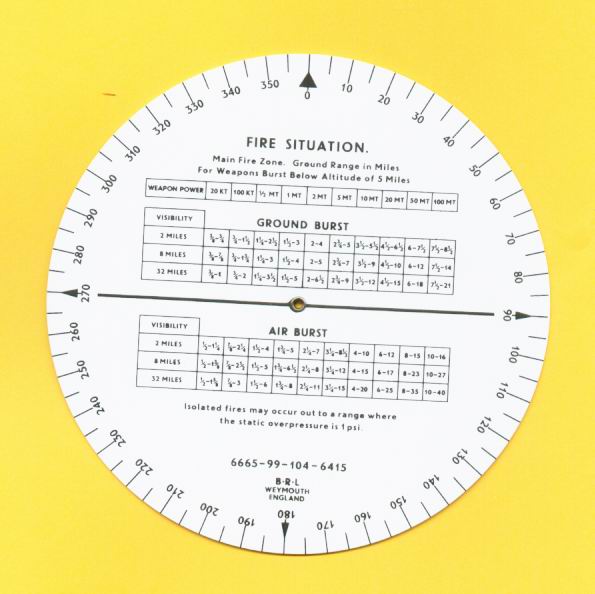 Rear View With Instructions For Use.
Note:
This unit is marked B-R-L Weymouth, England
This would put it's manufacturing date between January 1956 and January 1964,
when the company became Blundell-Harling Limited.